INITIATIVES
Save North Alabama's great natural places
Your support not only saves North Alabama's great natural places but also provides these acres with the proper care to thrive. Through outdoor recreation and environmental education, we ensure people have opportunities to know and love nature, establishing a continued legacy of conservation.
INITIATIVES
Nature Discovery Center
As growth in our community increases pressure on our natural assets, the need to respond is critical. The Nature Discovery Center will provide a gathering space that highlights the astonishing wealth of natural resources in our region and all that nature contributes to our quality of life. By educating our community about the value of nature, we can inspire people from all walks of life to continue the legacy of conservation and reap the countless benefits of time spent outdoors.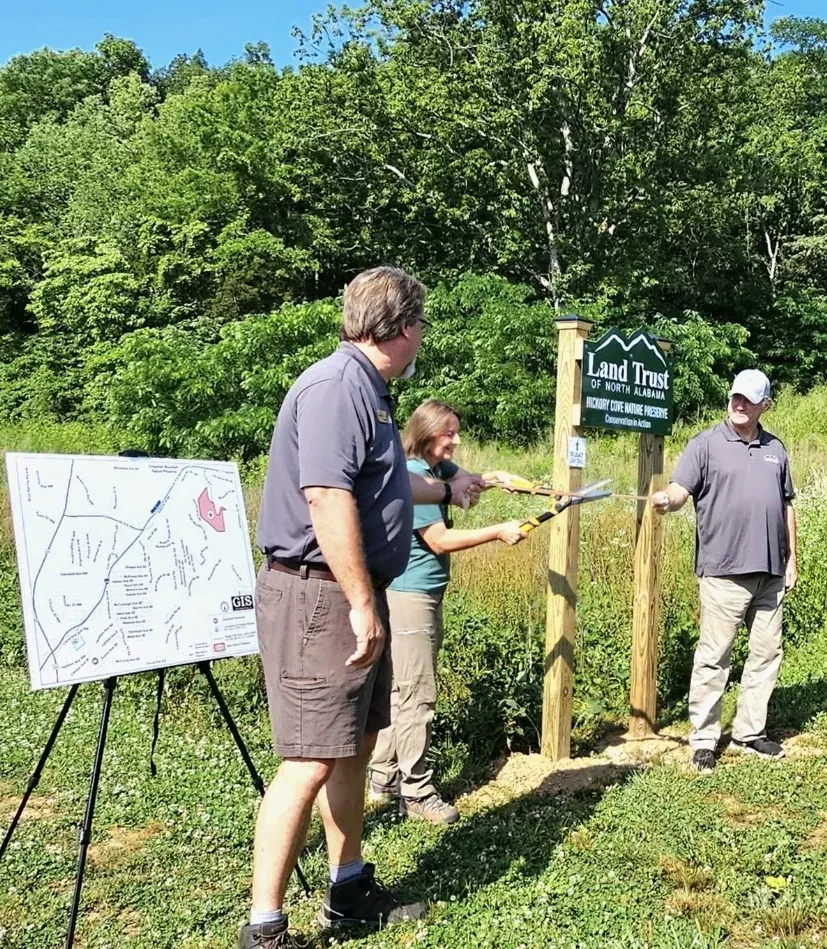 Active Projects
Learn about the Land Trust's current conservation, recreation, and education initiatives underway in our community and find out how you can get involved.