VOLUNTEER
Share your love of nature with others
Help care for beautiful preserved properties, build and maintain trails to ensure our natural spaces remain accessible for everyone to explore, or share your love of nature with others through education programs. A variety of opportunities are available depending on your skills, interests, and availability. We'll provide all the information and tools you need to feel confident. Contact Amanda Weisenberger at 256-534-5263 or amanda@landtrustnal.org to receive notifications of upcoming volunteer needs.
TRAIL CARE
PERFECT FOR INDIVIDUALS, BUSINESSES, OR GROUPS
With miles of trails, we can always use some extra hands! Volunteers help build or maintain trails under the direction of Land Trust staff. Check our event calendar for upcoming work days.
Individuals or organizations can adopt-a-trail through our Trail Care Partners program – perfect for businesses or civic, church, and social groups. The commitment includes monitoring the trail at least quarterly and conducting light maintenance as needed. Contact amanda@landtrustnal.org to let us know if you're interested.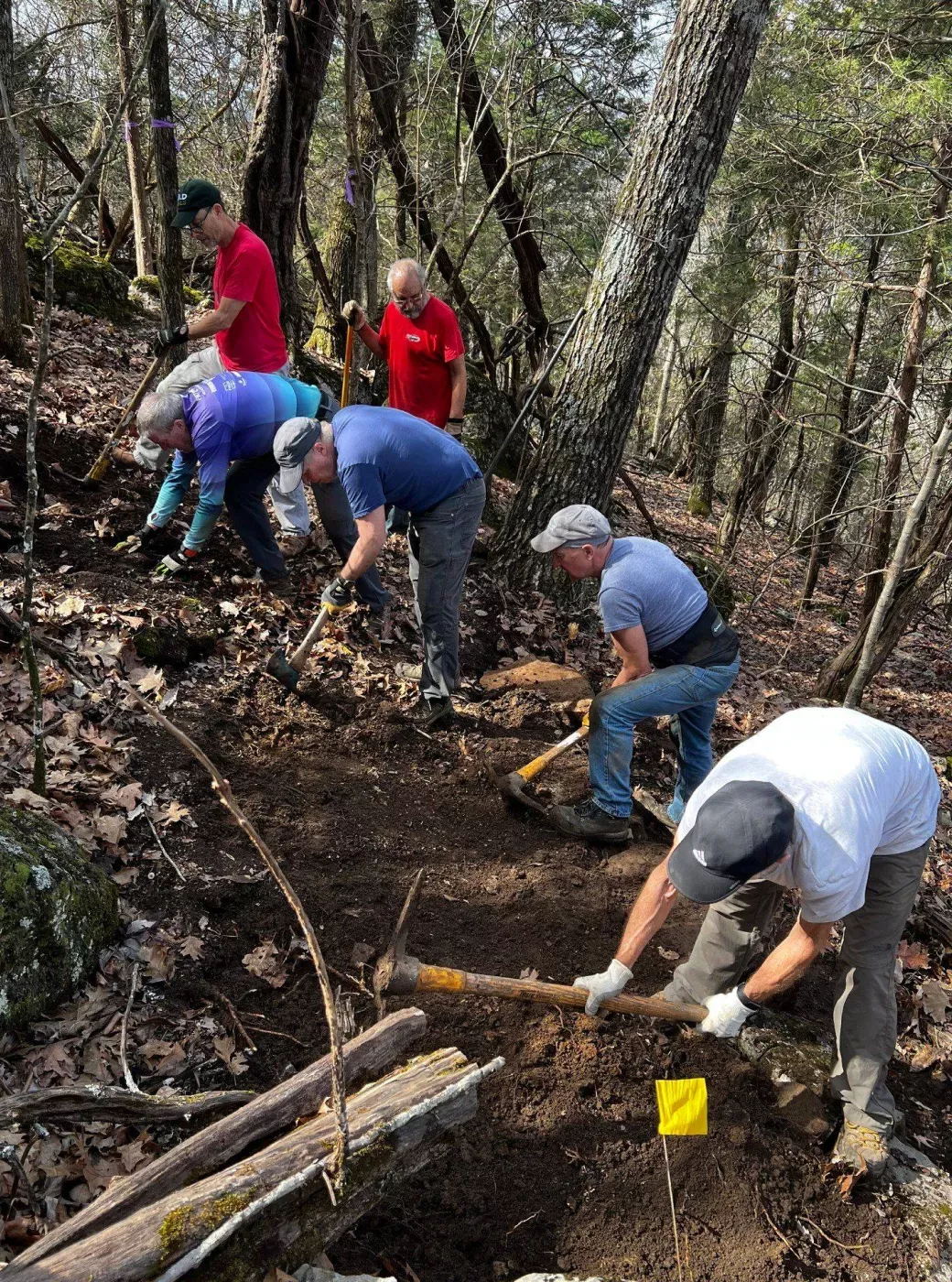 EDUCATION & OUTREACH
INSPIRE THE NEXT GENERATION
Inspire the next generation to connect with nature by assisting with environmental education programs, leading guided hikes, and sharing information about the Land Trust at community events.
Events & Administration
---
Photography
Help as you Hike!
Use iNaturalist to help identify and document flora and fauna. No plant or animal identification knowledge required and the app works with any smartphone. By documenting what you find along your hike, you can help us inventory the incredibly varied species residing on our properties.
All hikers should leave no trace but you can go the extra mile by bringing along a garbage bag and gloves to pick up trash you spot along the trails.
If you see something that needs our attention, please let us know so we can correct it quickly!
Contact Amanda Weisenberger, Volunteer Coordinator, amanda@landtrustnal.org or 256-534-5263 to become a volunteer.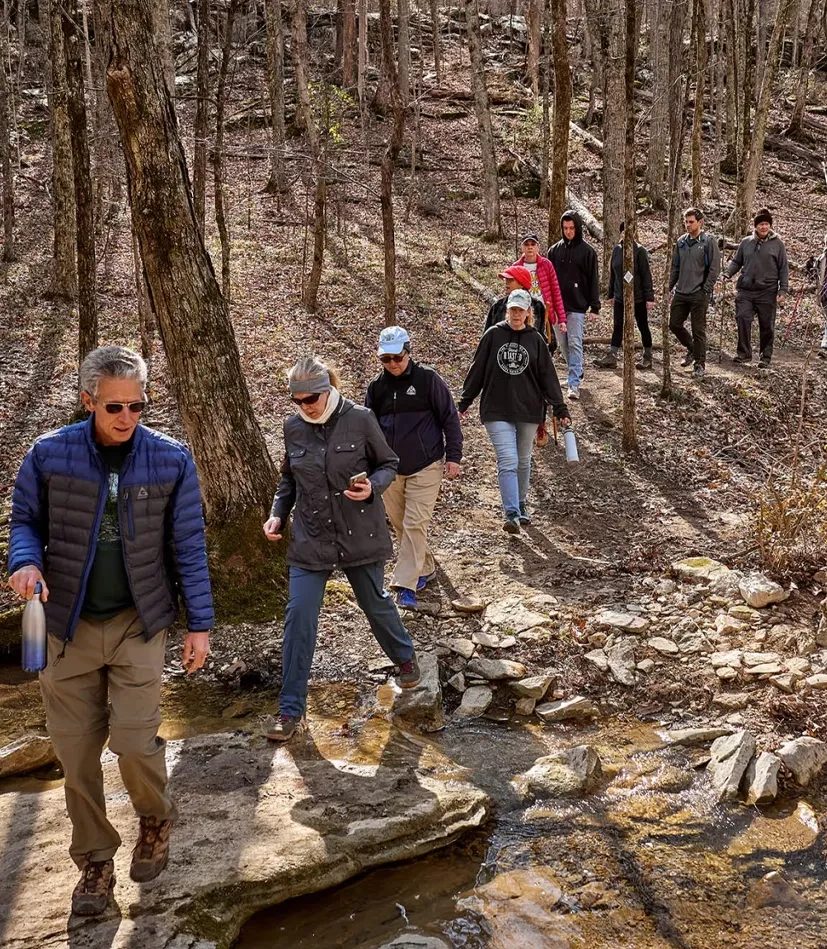 You can advance conservation through legacy gifts, memorials and honorariums, land donation, and more. Find the option that works for you.
For more information about giving opportunities, contact Hallie Porter, Development Director, at hallie@landtrustnal.org or 256-534-5263.