Earlier this week, Huntsville Fire & Rescue conducted specialized training at Land Trust of North Alabama's Three Caves on Monte Sano Nature Preserve.
Approximately 80 members of the Special Operations Team utilized the former limestone quarry's steep rock walls to replicate real life scenarios they may encounter.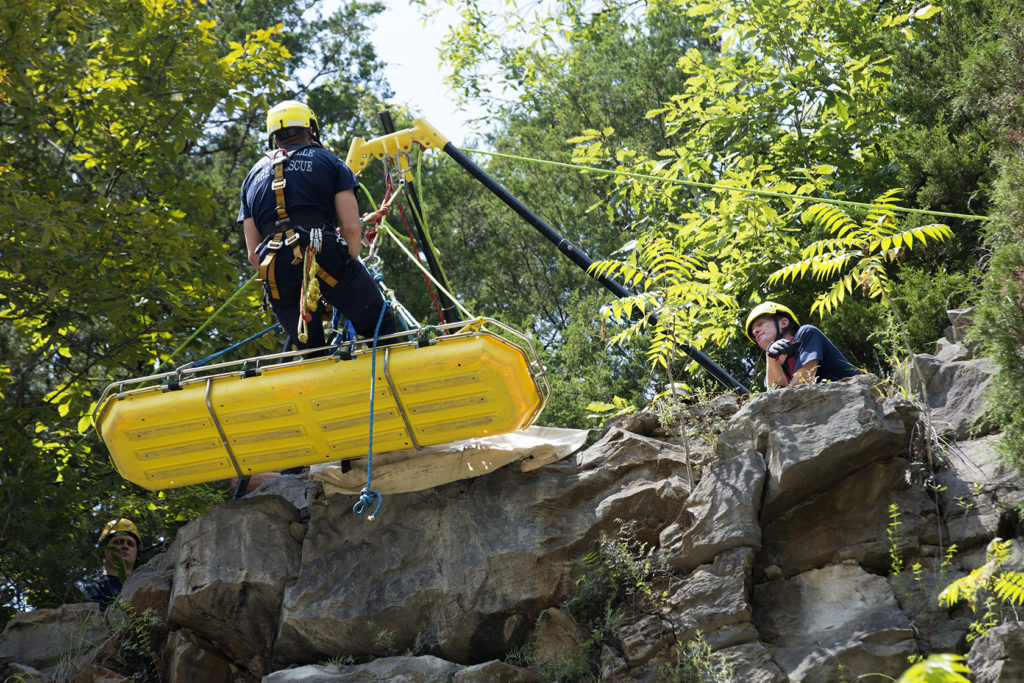 A high angle rescue situation might include recovering a hiker who's fallen down a bluff or stranded in an area with difficult access. Rope rescue may the only option in some situations or just the safest and fastest option for the rescue team and injured individual.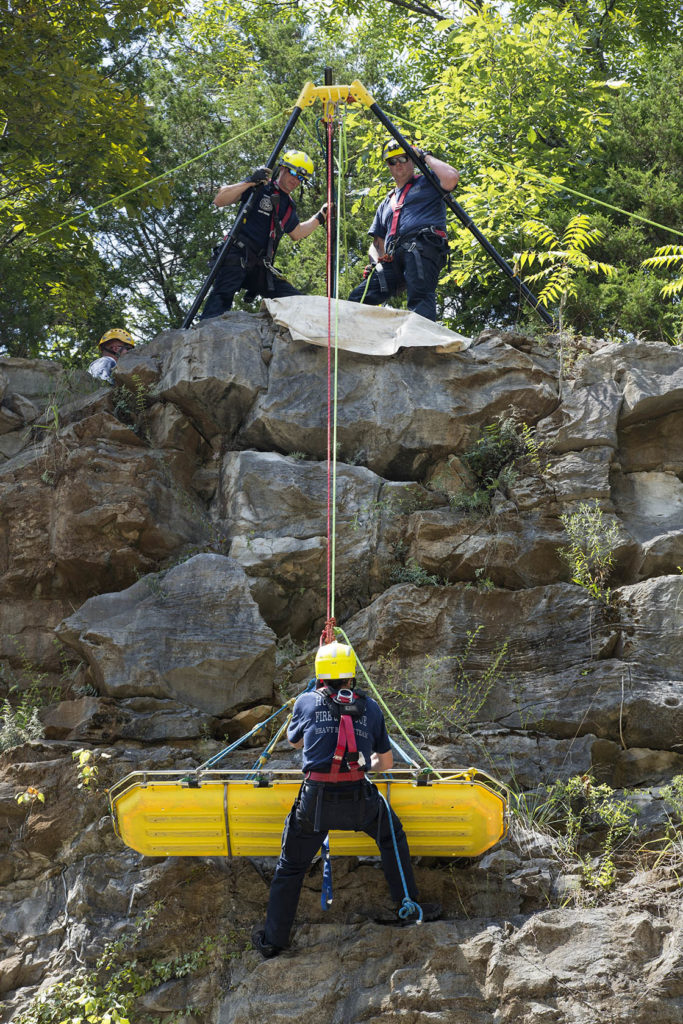 Rescue personnel practiced building and operating rope systems and other technical rescue tactics.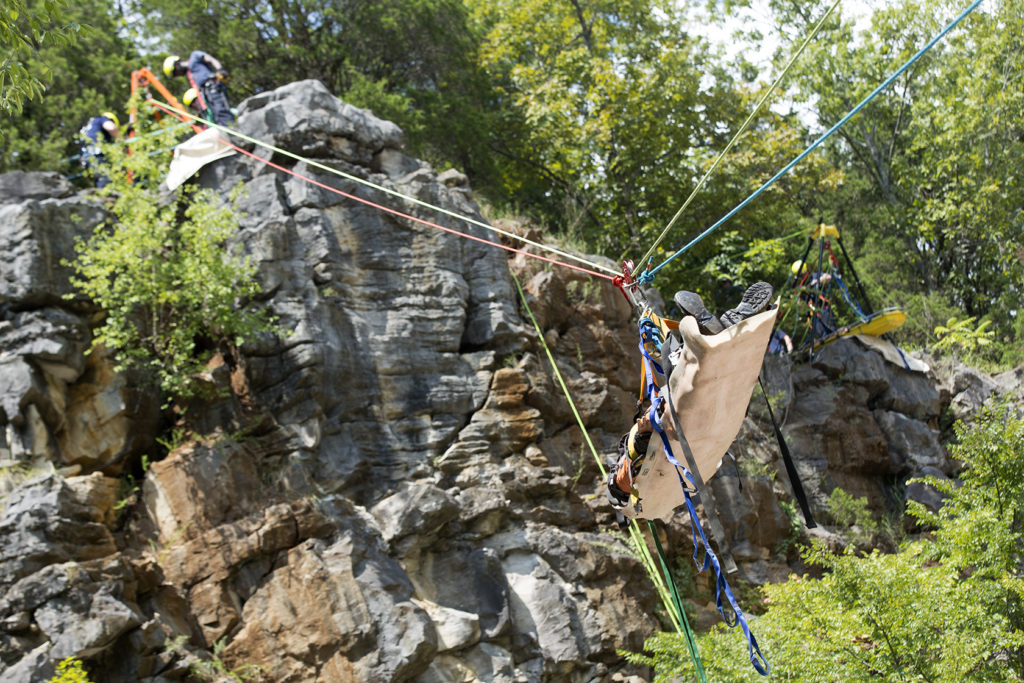 The team completes similar exercises six times a year to make sure they are knowledgeable and confident in how to respond to a variety of circumstances – such as confined space rescues, water rescues, wild land search, or hazardous material response.
Photos by Dennis Keim